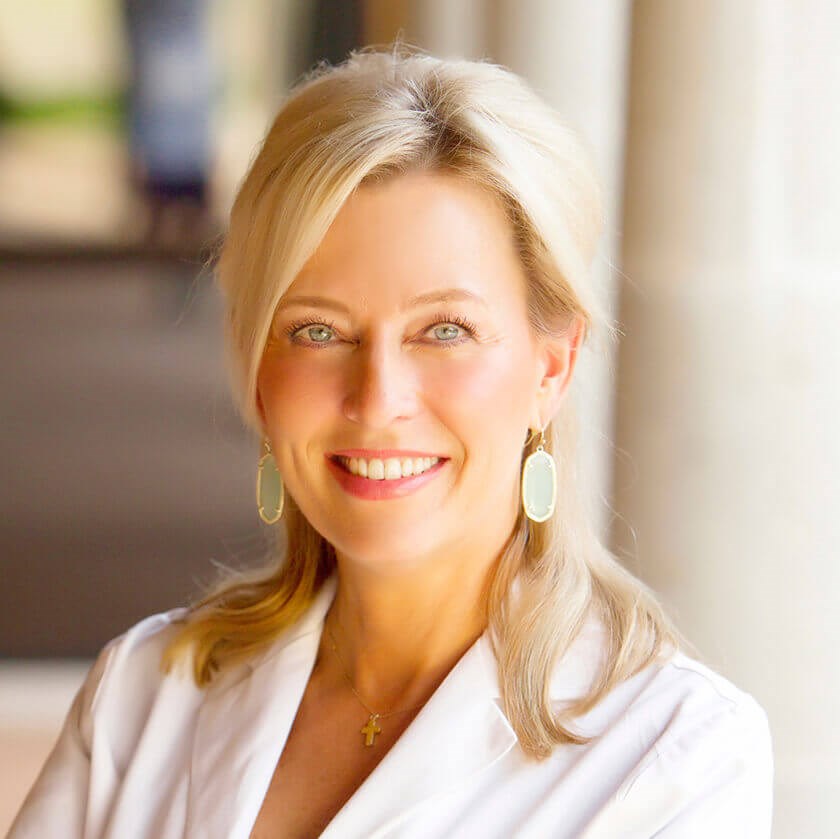 Dr. Kristin Held is certified by the American Board of Ophthalmology, a fellow of the American Academy of Ophthalmology, and a member of the American Society of Cataract and Refractive Surgery. Dr. Held is a Phi Beta Kappa graduate of the University of Texas at Austin where she was named "Outstanding Student." She received her medical degree from the University of Texas Health Science Center at San Antonio where she achieved membership in AOA, the national medical honor society. After completing her internship in internal medicine and a residency in ophthalmology at the University of Texas Health Science Center at San Antonio, she joined the faculty in the Department of Ophthalmology. There, she taught cataract surgery, glaucoma, refractive, eyelid, strabismus, trauma, and laser surgery to residents in ophthalmology for five years while serving as the director of the Ophthalmology Clinic at the Brady Green Community Health Center. Presently, while in private practice, Dr. Held holds an appointment as a Clinical Professor of Ophthalmology at the university.
In addition to assisting Dr. Young and Dr. Whitney with treating general eye care and comprehensive ocular diseases, Dr. Held specializes in cataract and refractive surgery, including state-of-the-art, all-laser LASIK (laser in-situ keratomileusis) and premium intraocular lens implantation. She has years of extensive experience in performing these eye surgeries with great success and loves serving the local San Antonio community with advanced eye care.
Professional Accomplishments
Dr. Held is listed in The Best Doctors in America, The Guide to America's Top Ophthalmologists, and "Texas Super Doctors." Dr. Held was named the 2009 "Pillar of Responsibility" by the Northside Education Foundation. Dr. Held serves on the Medical Executive Committee at the Methodist Ambulatory Surgical Center North Central and holds privileges at the Methodist Stone Oak Hospital. Dr. Held is a founding member of the Alamo Laser Vision Center, has served as chief of staff of ophthalmology at the North Central Baptist Hospital, and was a consultant for the Texas State Board of Medical Examiners. Dr. Held has authored numerous book chapters and articles covering topics from cataract, glaucoma, diabetes, dry eye, allergic eye, and blepharitis to ocular blood flow and carotid vascular disease.
Presently, Dr. Held is involved with preserving the sanctity of the doctor-patient relationship and the noble profession of medicine. As a physician advocate for responsible patient-centered healthcare reform, Dr. Held serves on a task force of physicians who have actually read the newly passed healthcare act and has presented her findings in Washington, D.C. Her comments have been heard on the Sean Hannity Show and the Cavuto Show, as well as locally on 550 KTSA. Dr. Held is committed to providing each patient with the best possible individualized, innovative medical care available.
Dr. Held invites you to visit the website docs4patientcare.org for more information regarding the healthcare act and what doctors around the country are doing to preserve the doctor-patient relationship. The doc4patientcare's mission statement is, "We are an organization of concerned physicians committed to the establishment of a healthcare system that preserves the sanctity of the doctor-patient relationship, promotes quality of care, supports affordable access to all Americans, and protects patients' freedom of choice. We urge patients and physicians to get involved in order to preserve the good qualities of our healthcare system, address the problems while preventing its bureaucratic destruction."
Outside of medicine, Dr. Held's love is her family and the outdoors. She and her husband, David, have four daughters, Holly, Heidi, Hayley, and Hannah, and a son-in-law, Kendal.