Stone Oak Ophthalmology Center is pleased to employ a talented, caring team of staff who is dedicated to providing unparalleled customer service to our San Antonio patients. Each of our team members is highly trained and skilled to ensure we are offering the highest standards in safety and quality. Discovering the best methods to improve your acuity and eye health is our top priority while keeping your comfort and personal preferences in mind at every treatment stage. We invite you to meet our incredible eye care team.
---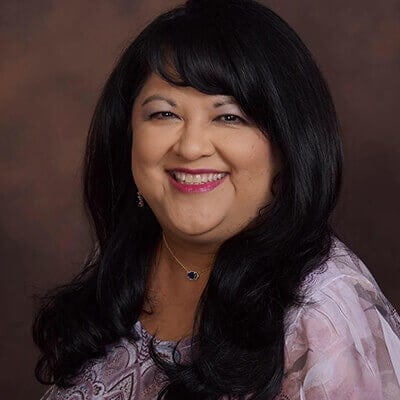 Veronica, Office Manager
Veronica keeps our busy practice running smoothly! She works tirelessly behind-the-scenes to ensure that every patient receives the very best care during his/her visit at Stone Oak Ophthalmology Center!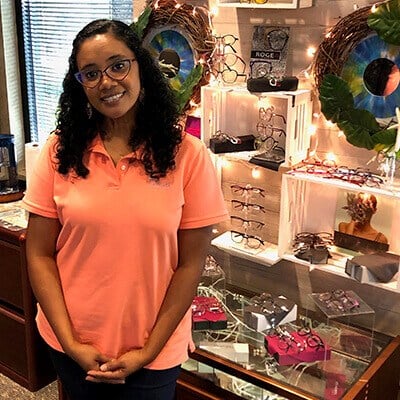 Danya, Optician
Danya greets everyone who enters our optical with her beautiful smile and boundless energy. Not sure what glasses are perfect for you? Danya is here to help!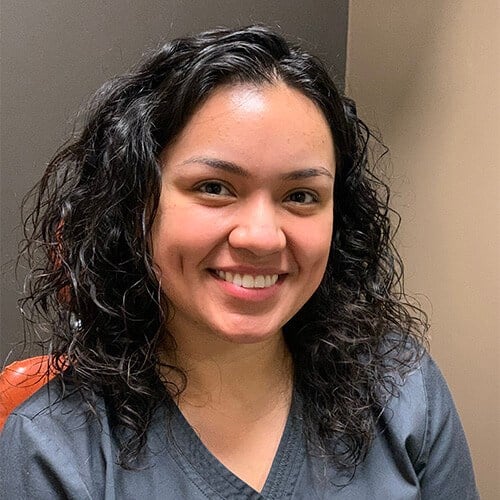 Arleth, Front Desk Receptionist
Arleth is the first person to welcome our patients to Stone Oak Ophthalmology Center. She works very hard to ensure that each patient is checked in appropriately and that insurance is up-to-date. Ever the multitasker, she fields phone calls from patients with eye emergencies, as well as those needing to schedule routine appointments.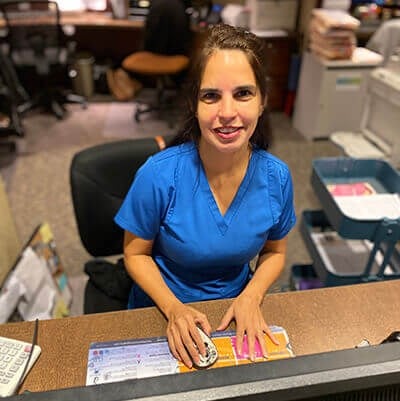 Debi, Front Desk Receptionist
Debi will see our patients as they are checking out after their visit with the doctor. She schedules all follow-up appointments and is happy to assist in scheduling patients for any additional visits, testing, or imaging that the doctor has recommended. Like all of our wonderful front desk staff, Debi also assists with phone calls for scheduling.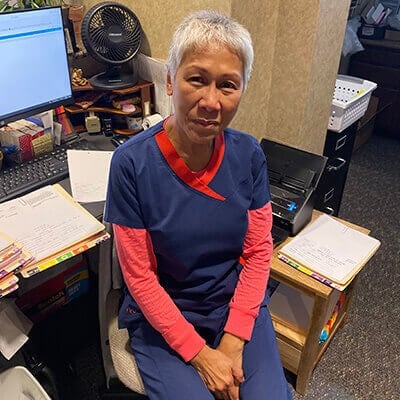 Lina, Insurance Verification
Lina is another wonderful behind-the-scenes contributor to our team. She verifies insurance information so we can provide the most up-to-date information regarding patients' deductibles and co-pays at their visit.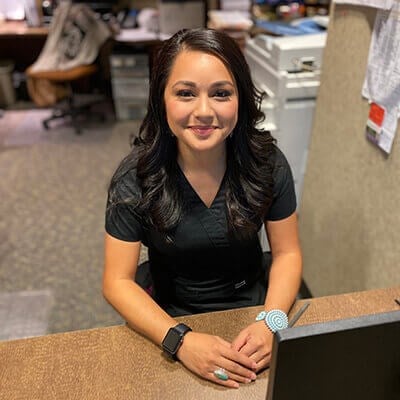 Bernice, Front Desk Receptionist
Bernice has been an excellent addition to our Stone Oak Ophthalmology Center team. She works closely with everyone at the front desk to schedule appointments and to ensure that patient phone calls are addressed in a timely manner.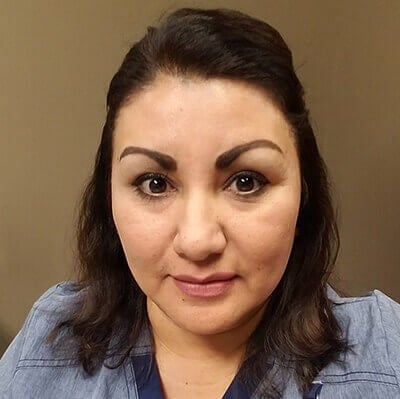 Claudia, Contact Lens Technician
Claudia is the go-to for all of our patients' contact lens questions and needs. She works closely with the other technicians to deliver the highest quality care to our patients. Claudia also assists by administering various diagnostic tests to our patients before they see the doctor.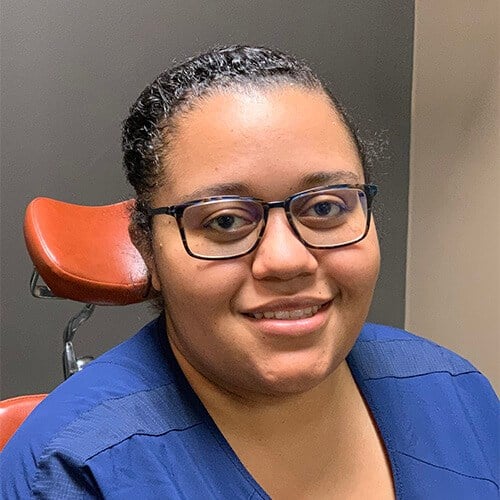 Kristie, Technician
Kristie has been a wonderful addition to our team! She brings several years of experience in the eye field and our patients already love her!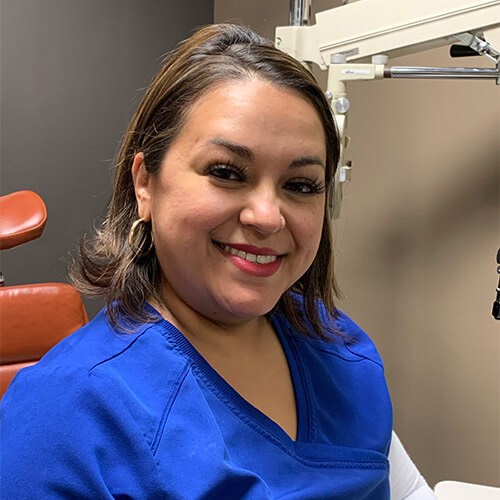 Melanie, Technician
Melanie will instantly brighten your day with her smile and contagious laugh! She works hard with our team of technicians to get our patients ready to see the doctor.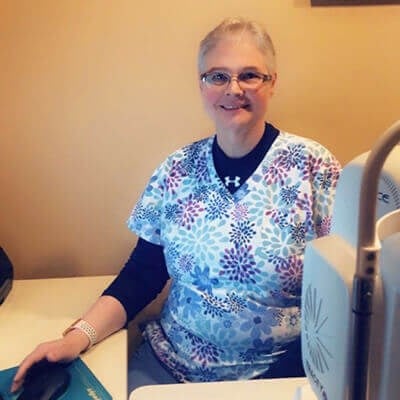 Gina, Certified Ophthalmic Medical Technologist
Gina is our primary diagnostic testing coordinator, guiding patients through various imaging studies and tests in preparation to see the doctor. She brings with her decades of experience in the field of ophthalmology and is a wealth of information when patients call with questions.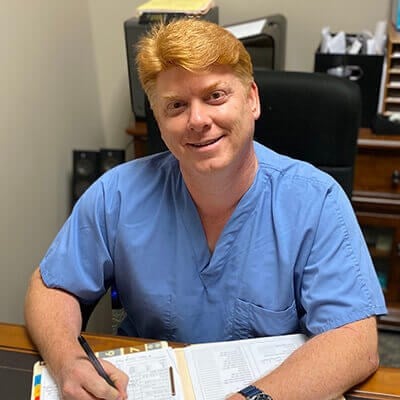 Kevin, Certified Ophthalmic Assistant/Scrub Tech
Kevin works closely with the doctors, serving as their scrub tech in the operating room. He also shares the role of a surgical technician with Rosa. Together, Rosa and Kevin perform pre-operative evaluations and measurements on patients requiring eye surgery.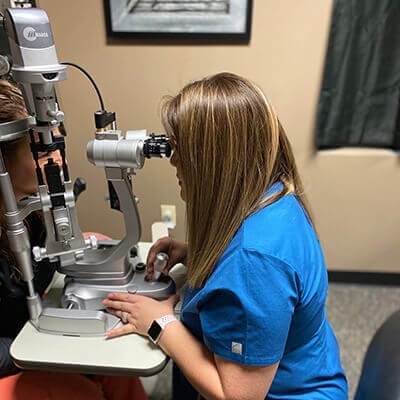 Rosa, Certified Ophthalmic Assistant
Rosa is another one of our excellent ophthalmic assistants, working hard to make sure patients have a thorough evaluation at their visits. She works closely with Kevin as well, performing pre-operative evaluations and measurements on our surgical patients. She will always greet you with a smile ... and will remember your name!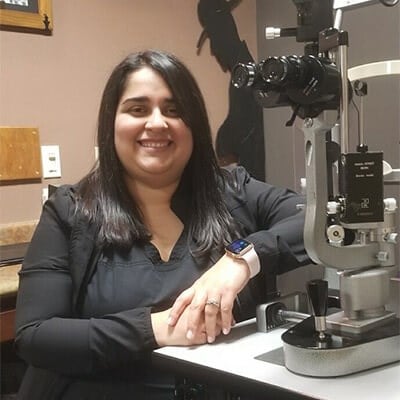 Marlene, Certified Ophthalmic Technician
We are so thrilled to have Marlene on our team. She brings with her a broad depth of ophthalmic knowledge, from the day-to-day clinic procedures to working in the operating room. Her smile and kindness will immediately put you at ease.